Package: qt4-designer (4:4.8.7+dfsg-11+deb9u3 and others) [security]
Links for qt4-designer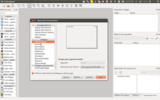 Debian Resources:
Download Source Package qt4-x11:
Maintainers:
External Resources:
Similar packages:
graphical designer for Qt 4 applications
Qt is a cross-platform C++ application framework. Qt's primary feature is its rich set of widgets that provide standard GUI functionality.
Qt Designer is a tool for designing and building graphical user interfaces (GUIs) from Qt components.
Other Packages Related to qt4-designer
Download qt4-designer
Download for all available architectures

| Architecture | Version | Package Size | Installed Size | Files |
| --- | --- | --- | --- | --- |
| amd64 | 4:4.8.7+dfsg-11+deb9u3 | 388.0 kB | 2,161.0 kB | [list of files] |
| arm64 | 4:4.8.7+dfsg-11+deb9u3 | 373.0 kB | 2,162.0 kB | [list of files] |
| armel | 4:4.8.7+dfsg-11+deb9u3 | 367.4 kB | 2,082.0 kB | [list of files] |
| armhf | 4:4.8.7+dfsg-11+deb9u3 | 369.1 kB | 1,982.0 kB | [list of files] |
| i386 | 4:4.8.7+dfsg-11+deb9u3 | 401.8 kB | 2,146.0 kB | [list of files] |
| mips | 4:4.8.7+dfsg-11 | 386.0 kB | 2,271.0 kB | [list of files] |
| mips64el | 4:4.8.7+dfsg-11 | 390.1 kB | 2,327.0 kB | [list of files] |
| mipsel | 4:4.8.7+dfsg-11 | 389.2 kB | 2,271.0 kB | [list of files] |
| ppc64el | 4:4.8.7+dfsg-11 | 380.0 kB | 2,261.0 kB | [list of files] |
| s390x | 4:4.8.7+dfsg-11 | 380.3 kB | 2,225.0 kB | [list of files] |